Darjeeling
Tucked away in the Himalayas ,south of the state of Sikkim is the famous hill station of Darjeeling at an altitude of almost 2250 mts.(7500ft.). Although Darjeeling is situated in West-Bengal an another state of India , Geographically it is congruous to Sikkim and has the same type mountain features, climate ,rainfall etc. The Darjeeling District shares its Border with Sikkim in the north, Nepal in the West and Bhutan in the East . The highest location in the district is Sandakphu at 3631 mts. (11911 ft.) near the tri-junction of Darjeeling district , Nepal and West-Bengal .
Being a hill resort for more than a century and a half, Darjeeling has developed into a tourist's paradise. In Darjeeling , the beauty of the majestic Kanchandzongha range looming above is alwayas there to enjoy on a clear day.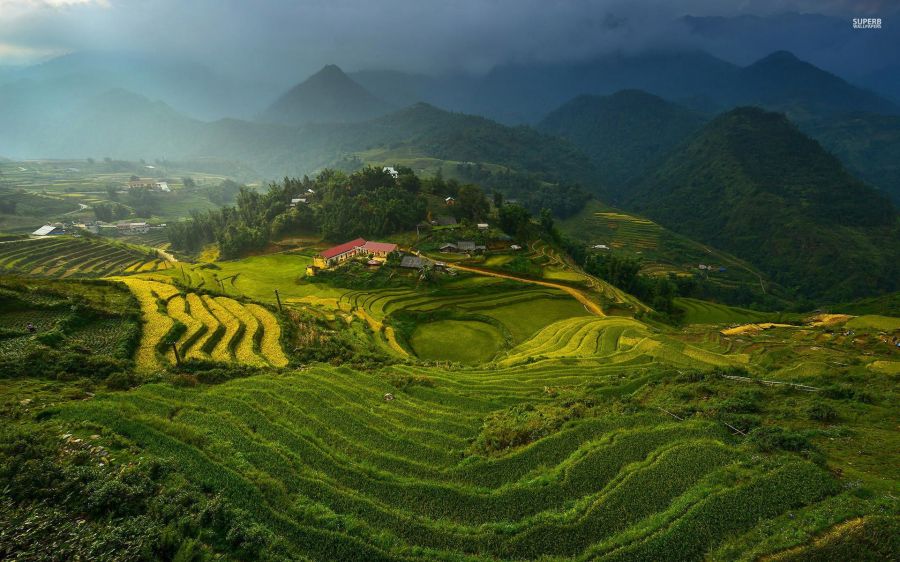 Kalimpong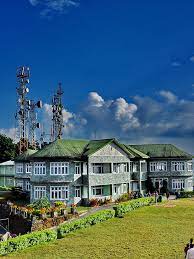 King's minister's strong hold a Bhutanese word . It is called Kalimpong in local dialect meaning "Black Spur". As per Lepchas Kalimpong means "Ridge where we play" . It is said that Kalimpong local tribesman used to organize field sports while not engaged in agricultural pursuit .
Situated at an altitude of 1250 mtrs. (3937 ft.) it enjoys temperate climate throughout the year . Somewhat secluded and tucked away in the corner under big Darjeeling umbrella, Kalimpong offers a quite and relaxed holiday against the backdeop of Kanchandzongha.
Lava & Lolaygaon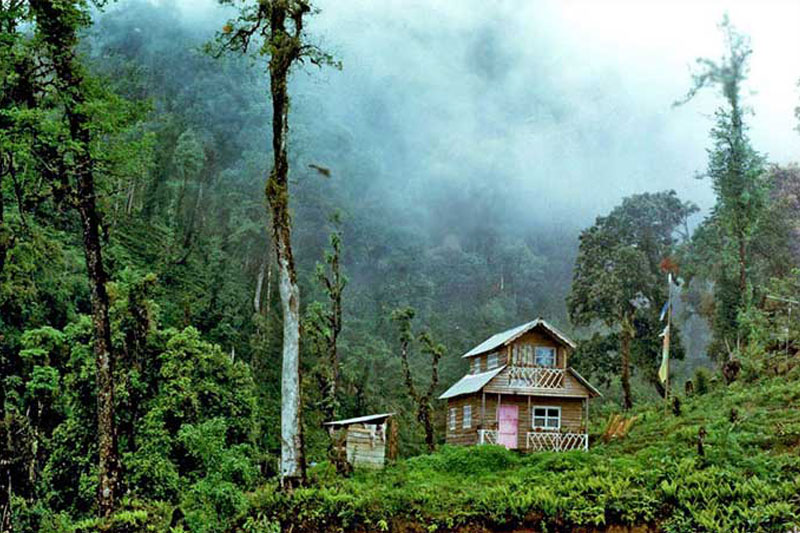 Lava : 32 kms. From Kalimpong and situated of 7200 ft. commands panoramic views of Jelepla and Rechi-la passes. Today Lava known as famous Tourist Destination in Eastern Himalaya.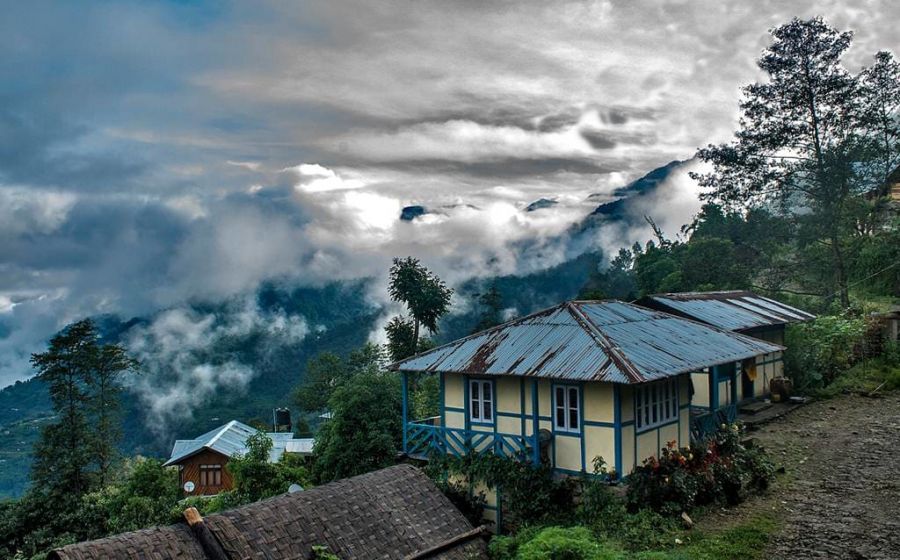 Loleygoan (Kaffer) : 56 kms. From Kalimpong and situated at an altitude of 5500 ft. Panoramic view of Kanchandzongha can be obtain from this point . Fabulous view of sunrise over Kanchandzongha can be seen from Jhandi Dara.
Mirik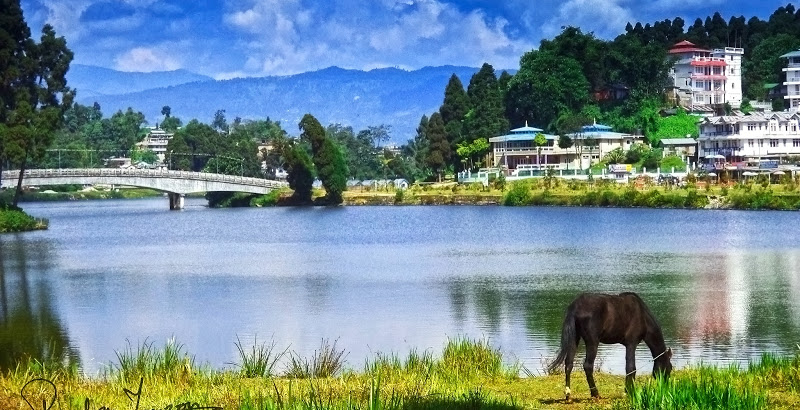 Mirik a nest in the Hills, is West Bengal's one of the hill resort at an altitude of 1767 mtrs.(5800 fts) with its own special charms 49 kms. From Darjeeling and 52 kms. From Siliguri , 1.25 km. long lake is fed by perennial streams. A floating fountain in the middle of the lake is a joy for ever and very often you may find the glory of Kanchandzongha reflected in the lake waters . A rich forests of thousands of Cryptomaria-Japonica trees clothe the slopes on the West. A 3.5 km. zigzag footwalk takes you alongthe lake-a sleek foot bridge connects the garden on the East with the wood on the West . Alone or in company, you are sure to enjoy a boat-ride in the lake.
Sandakphu & Phalut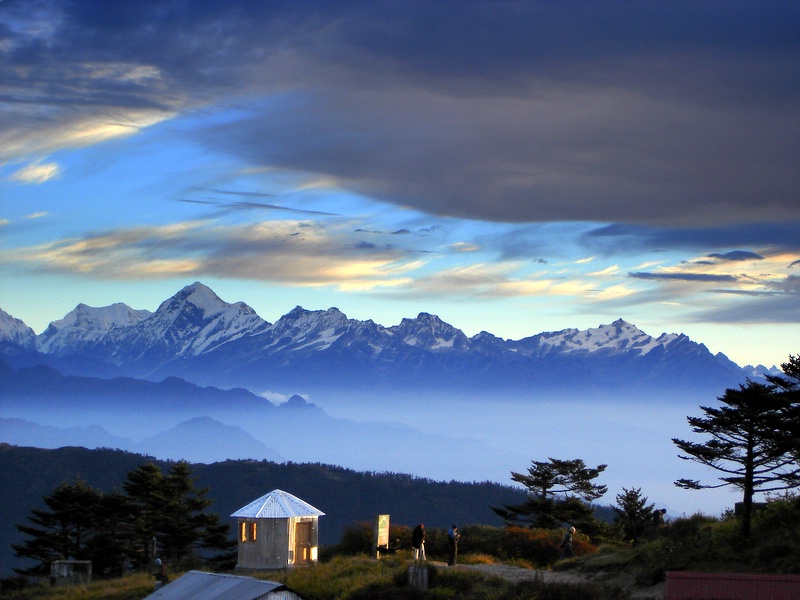 Sandakphu & Phalut both at an altitude of almost 3650 mtrs. (12000 ft.) offer a breath-taking view of the Kanchandzongha range as well as the Everest and the surrounding peaks . It snows quit heavily at these places during the winter To reach here one must take a car for Rimbik from Darjeeling and get down at Moneybhanjan which is about 30 kms. From Darjeeling. From here one can either trek to Sandakphu and Phalut or hire a Landrover, no other vehicle can apparently negotiate the sleep and narrow unmetaled trackroad uphill to Sandakphu and Phalut which are at a distance of 30 kms. And 50 kms. Respectively from Maneybhanjan on the same route.