Nepal is still a heady place, whether you're a trekker on a trail to Annapurna, a climber on your way to Everest or a seeker on the path to enlightenment. There are few countries on Earth that can match its combination of spectacular scenery, exotic culture and hospitable people. Along with the world's deepest canyon and eight of the world's 10 highest mountains, Nepal has steamy jungles and terraced valleys laced with ancient villages, remote temples and wildlife preserves.
For all its dizzying beauty, though, there are plenty of problems in Nepal these days that can bring you down to earth in a hurry: Trash is still found on some peaks (though much has been cleared), robbery has increased on several of its most popular trekking trails and pollution still fills the Kathmandu Valley -- the benefits of new electric bemos (minibuses) are largely lost in a growing number of motorbikes. More important, Maoist rebels have attacked government positions in many of the country's 75 districts, and even the Kathmandu Valley cannot be considered fully safe. Though the good hearts and spiritual nature of most Nepalis remain unchanged, the situation is unstable and should be carefully monitored by budding Siddharthas or would-be Edmund Hillarys tempted to visit Nepal at this time.
General Information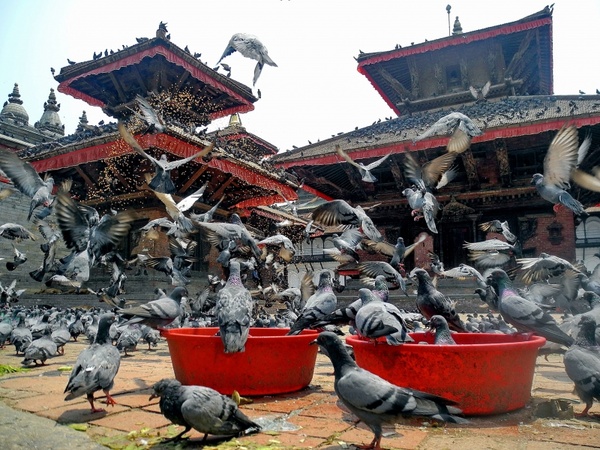 Nepal is one of the richest countries in the world in terms of bio-diversity due to its unique geographical position and altitude variation. The elevation of the country ranges from 60 meters above sea level to the highest point on earth, Mt. Everest at 8,848 meters, all within a distance of 150 kilometers resulting in climatic conditions from Sub-tropical to Arctic.
Nepal – occupying only 0.1% of the earth – is home to:
2% of all the flowering plants in the world
8% of the world's population of birds (more than 848 species)
4% of mammals on earth
11 of the world's 15 families of butterflies (more than 500 species)
600 indigenous plant families
319 species of exotic orchids
Fact file
Area: 147,181 sq. kilometers
Geography: Situated between China in the north and India in the south
Capital: Kathmandu
Population: 22 million
Language: Nepali is the national language. However, travel-trade people understand and speak English as well.
Currency: Nepali Rupee (approximately US$ 1 equals Rs. 71.24 )
Political System: Multi-party democracy with constitutional monarchy
Religion: Nepal enjoys the distinction of being the only Hindu Kingdom in the world. However, there is a harmonious blending of Hinduism and Buddhism.
Climate: Nepal has four major seasons, namely,
(1) Winter: December-February
(2) Spring: March-May
(3) Summer: June-August
(4) Autumn: September-November
Nepal can be visited the whole year round.
People: Nepal has more than 61 ethnic groups and 70 spoken languages.
What to Wear: Lightweight clothing is recommended for May through October. Warm garments are required in October through March. An umbrella or raincoat is a must for the rainy season.
Kathmandu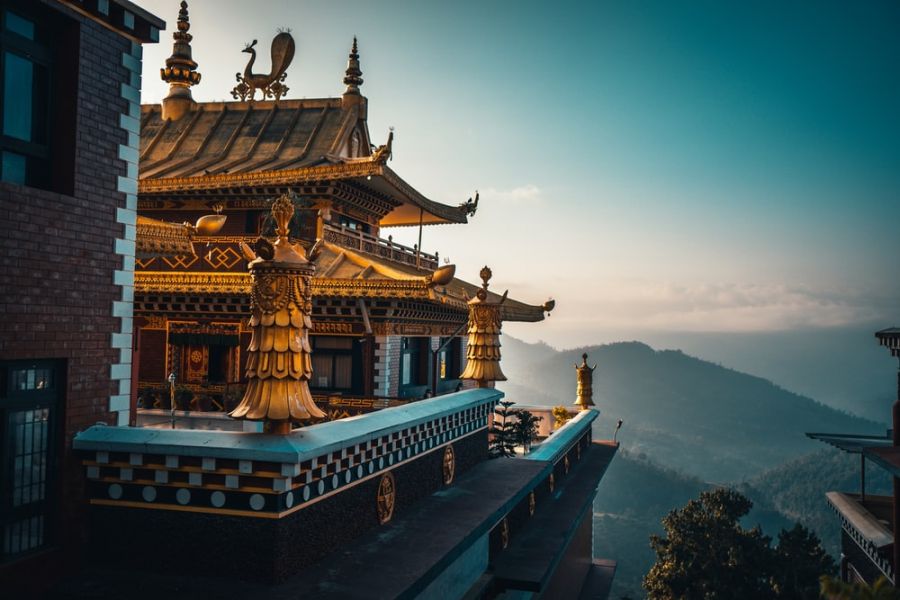 Kathmandu is the capital and the most popular city. The city is one of the oldest continuously inhabited place in the world, founded in 2nd century CE. The city was the royal capital og the Kingdom of Nepal and hosts palaces, mansions, and gardens of the Nepalese aristocracy. Kathandu is and has been for many years the center of nepal's history, art, culture, and economy. It has a multi-ethnic population within a Hindu and Buddhist majority. The city stands At an elevation of approx 1,400 mtrs(4,600ft.)in the bowl shaped Kathmandu valley of central Nepal.
Pokhara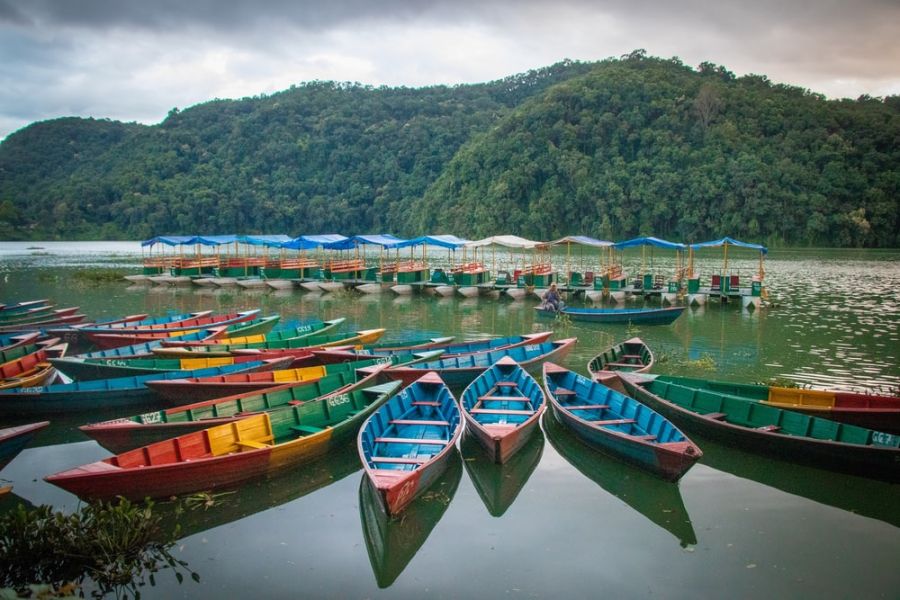 Pokhra is a metropolitan city in Nepal, which serves as the capital of Gandaki Province. It is the second most populous city of Nepal. The cities of Pokhara and Lekhnath are in the valley. This gives you much-needed respite from bustling city life but does not deny you all the luxury you deserve. One of the best locations in Nepal to enjoy your holiday is at Pokhara. The town is about 200 lilometres away from Kathmandu, to the west. The lakeside part offers many tourist attractions and beautiful views, while the old city is the commercial hub of pokhara. Lakeside is named so, as it surrounds the Phewa Lake, a gorgeous freshwater lake which is similar to a mirror! The lake gained popularity for its breathtaking reflection of the blue skies.
Chitwan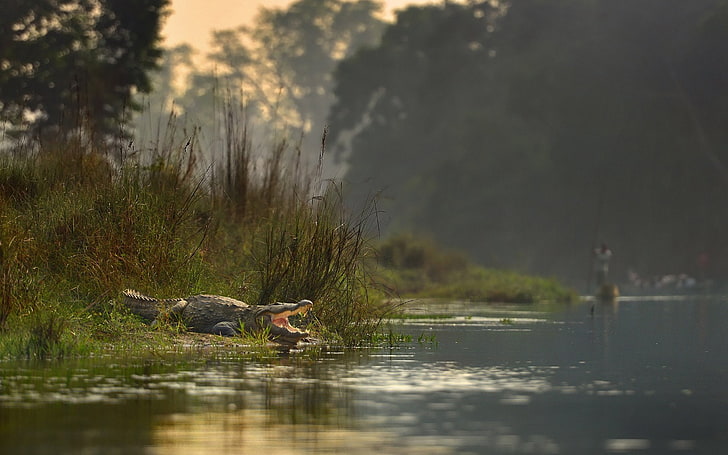 Chitwan is one of 77 districts of Nepal, and takes up the southwestern corner of Bagmati Province. Chitwan lies in the Terai region of Nepal. Chitwan is located in the southwestern part of no.3 with Bharatpur,the fourth largest city of Nepal, as its district headquarters. Its covers an area of 2,238.39 km. The people inhabiting the Chitwan District are predominantly peasant farmers cultivating mainly road and cash crops such as rice, maize, wheat, beans, mustard and vegetables. Chitwan is famous in Nepal for mustard growing ans production of mustard oil.